Your home is your most important investment. It's the place you live. It's your shelter.
So it really matters who you allow to care for it. You want someone who will show it the same consideration that you do.
We care for your home like it was our own.
No job is Im-MOSS-ible for Grace Roof Cleaning. We attack the MOSS-ter of Roof and Gutter moss in the Pacific Northwest. Call Grace Roof Cleaning 253-220-6777. We have a precise cleaning product and process that gets all the moss off and preserves your roof. We don't miss any moss… and neither will you!!
Weapons of MOSS destruction to save your roof from the MOSS-ster
Our NON-pressure washing, NON-chemical cleaning process is most effective.
Precise brushing – a learned technique to brush crevices where moss is rooted in the roof will remove moss at the roots while preserving the integrity of the shingles!
Blowing debris with air, then rinsing with hose will remove mud residue from moss to prepare the roof for treatment.
Non-chemical treatment: We have found that laying zinc powder after the cleaning process will subdue and prevent re-growth of moss after our deep cleaning process.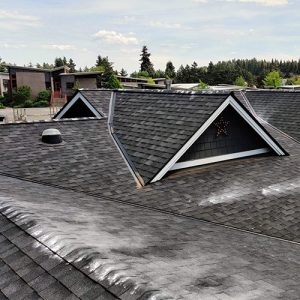 Annual maintenance is key! Talk to us about setting up a plan to have your roof cleaned every year.
We offer installation of gutter guards to protect your gutters from being clogged with leaves and other detritus. Our stainless steel filters will keep out the debris, but let the water flow through freely.
Every install comes with gutter cleaning and roof inspection!
Your gutters protect your roof. We'll protect them.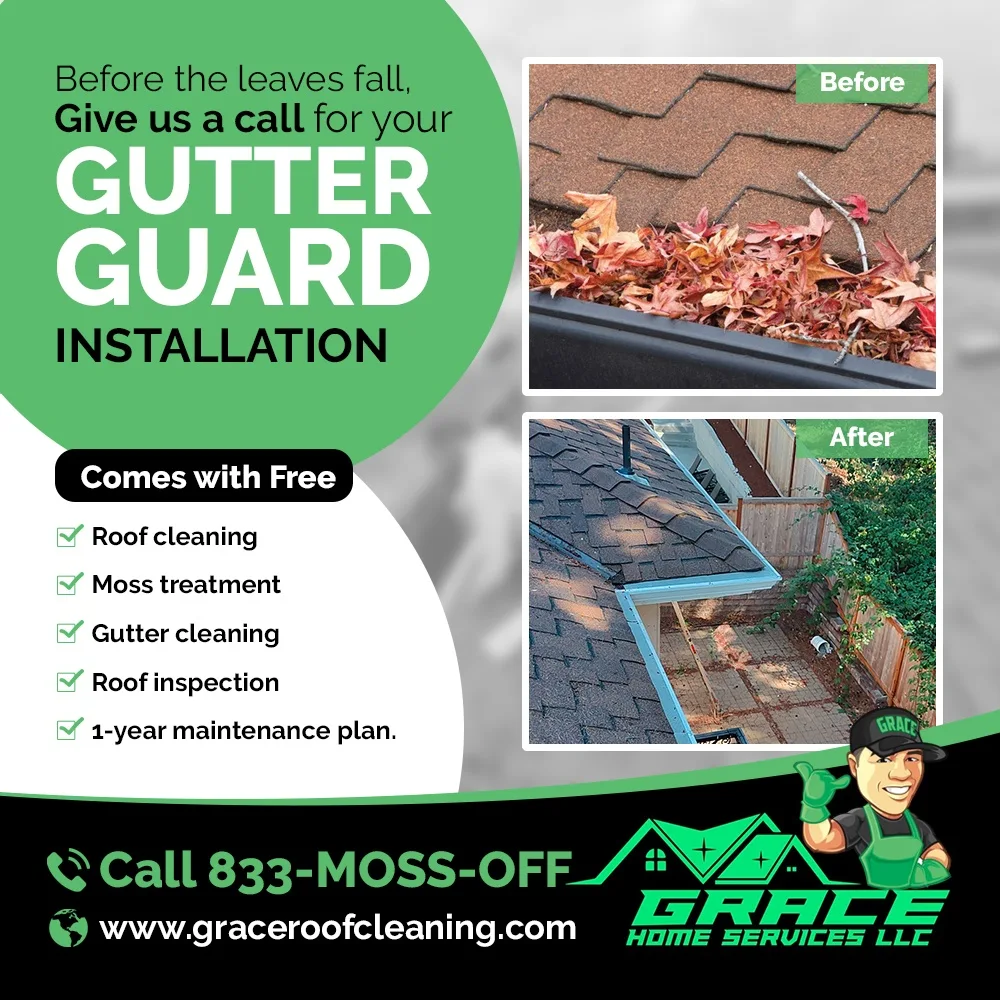 Our team is dedicated to doing a good job for you. We are committed to quality work, to fair pricing, and to quickness.
We will treat you like our own family.